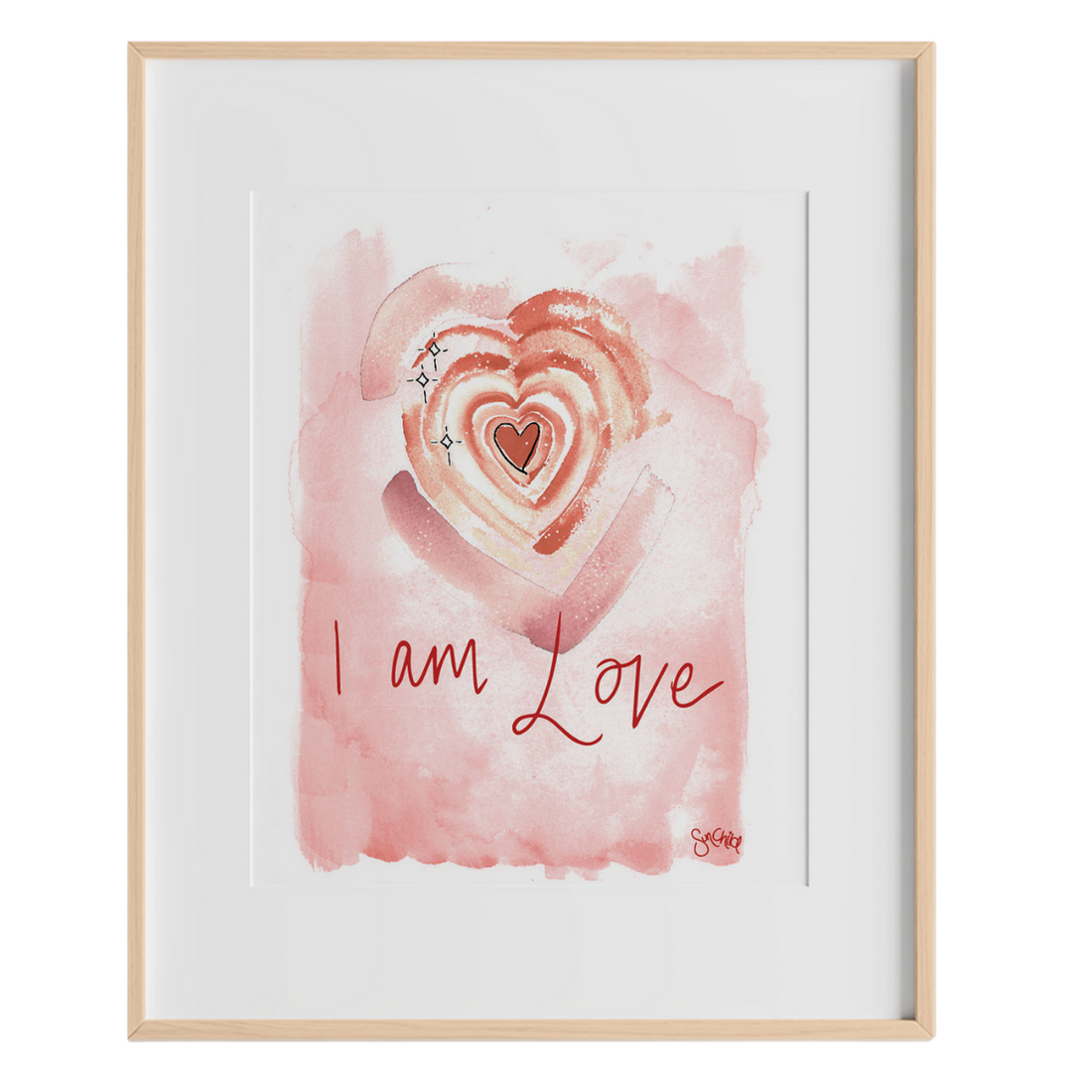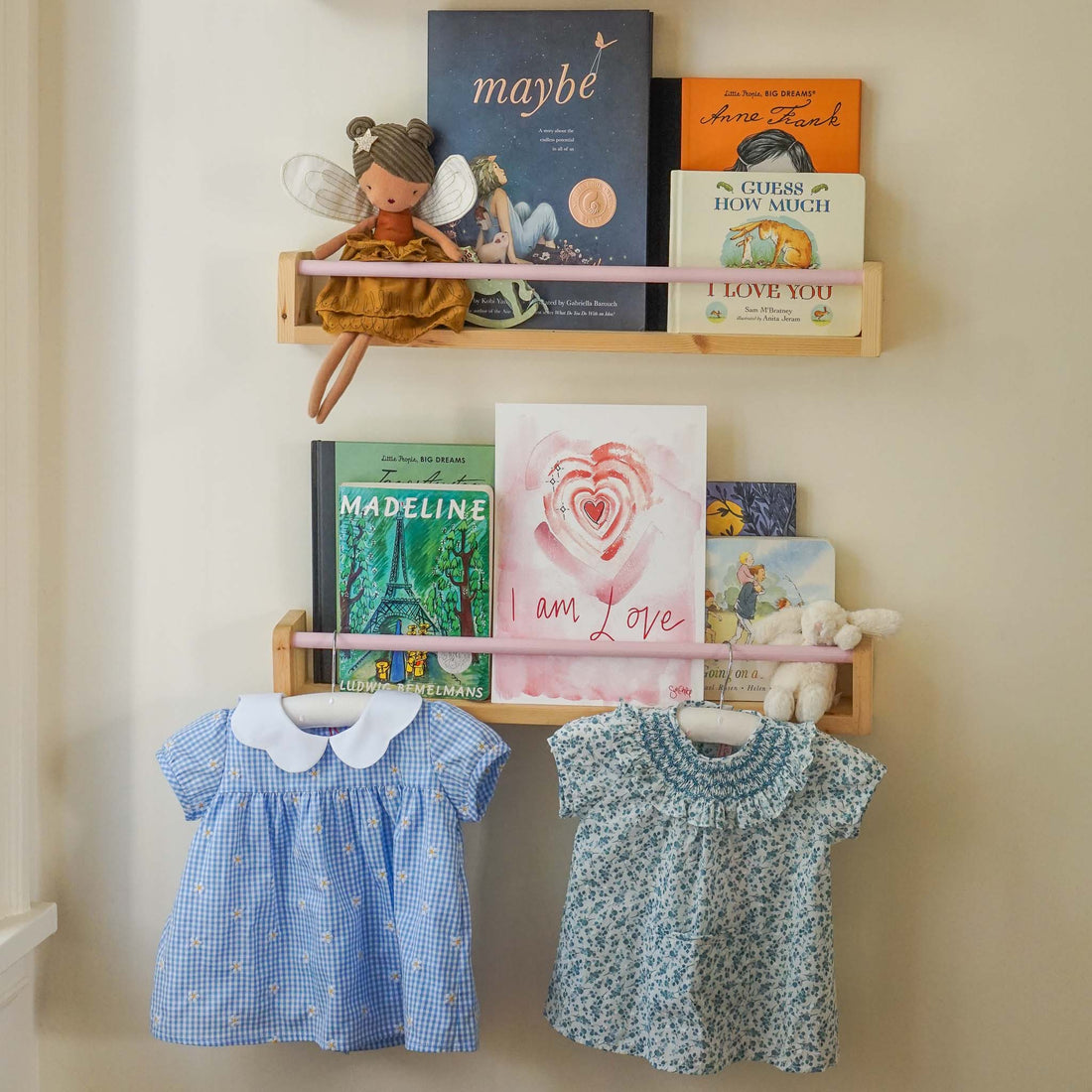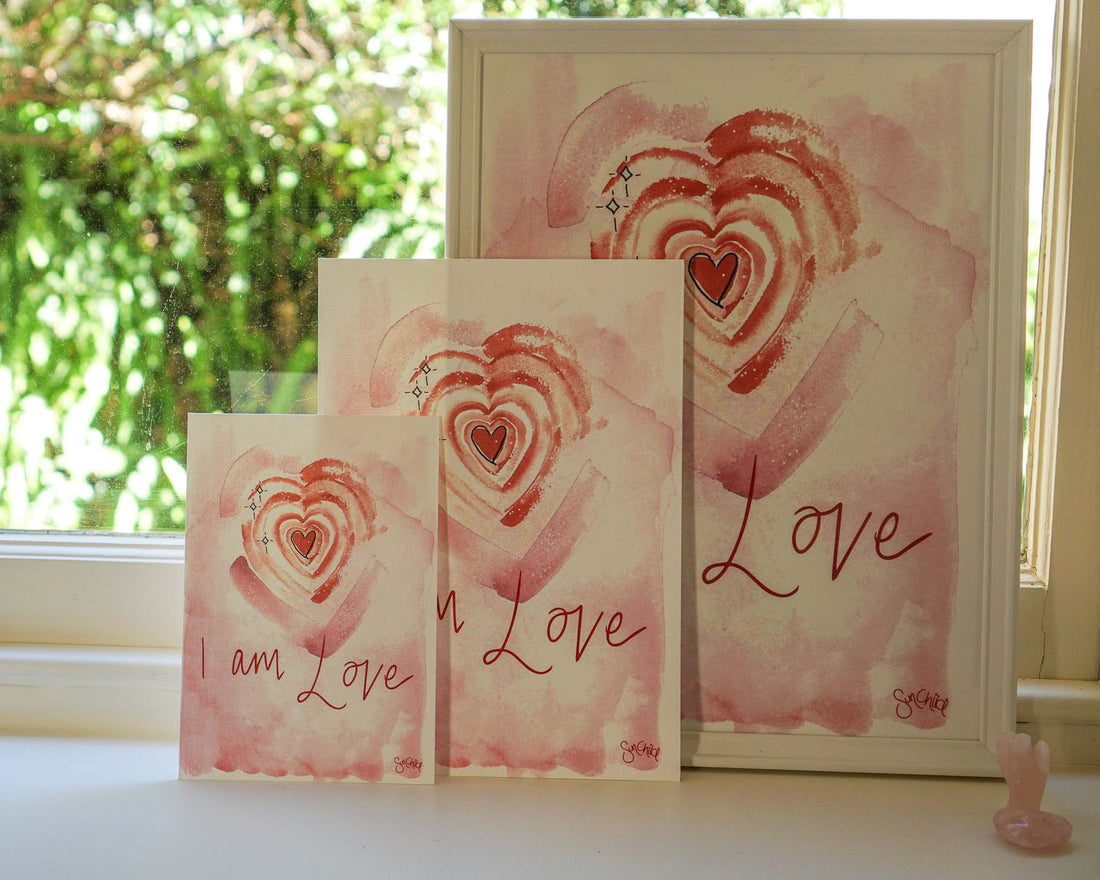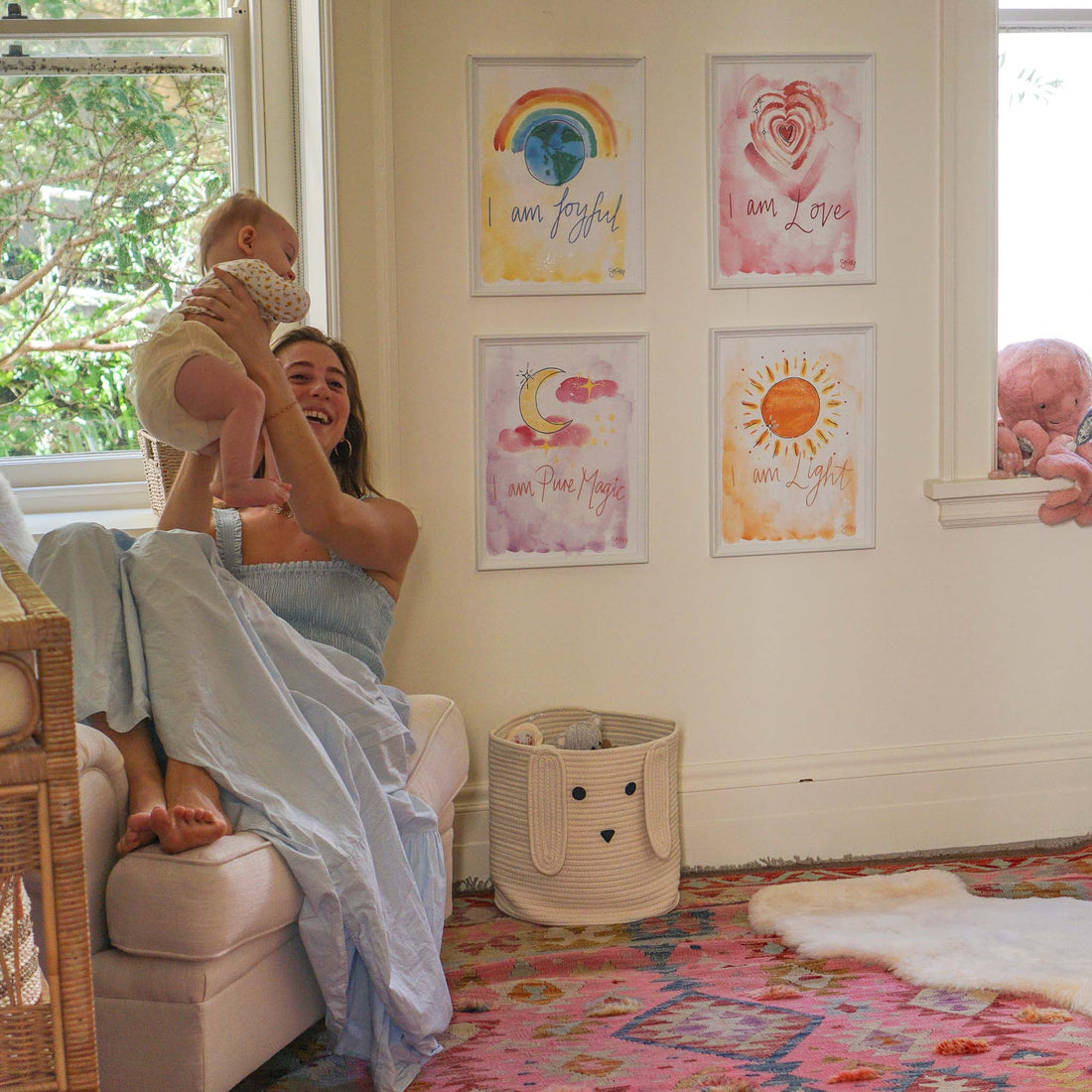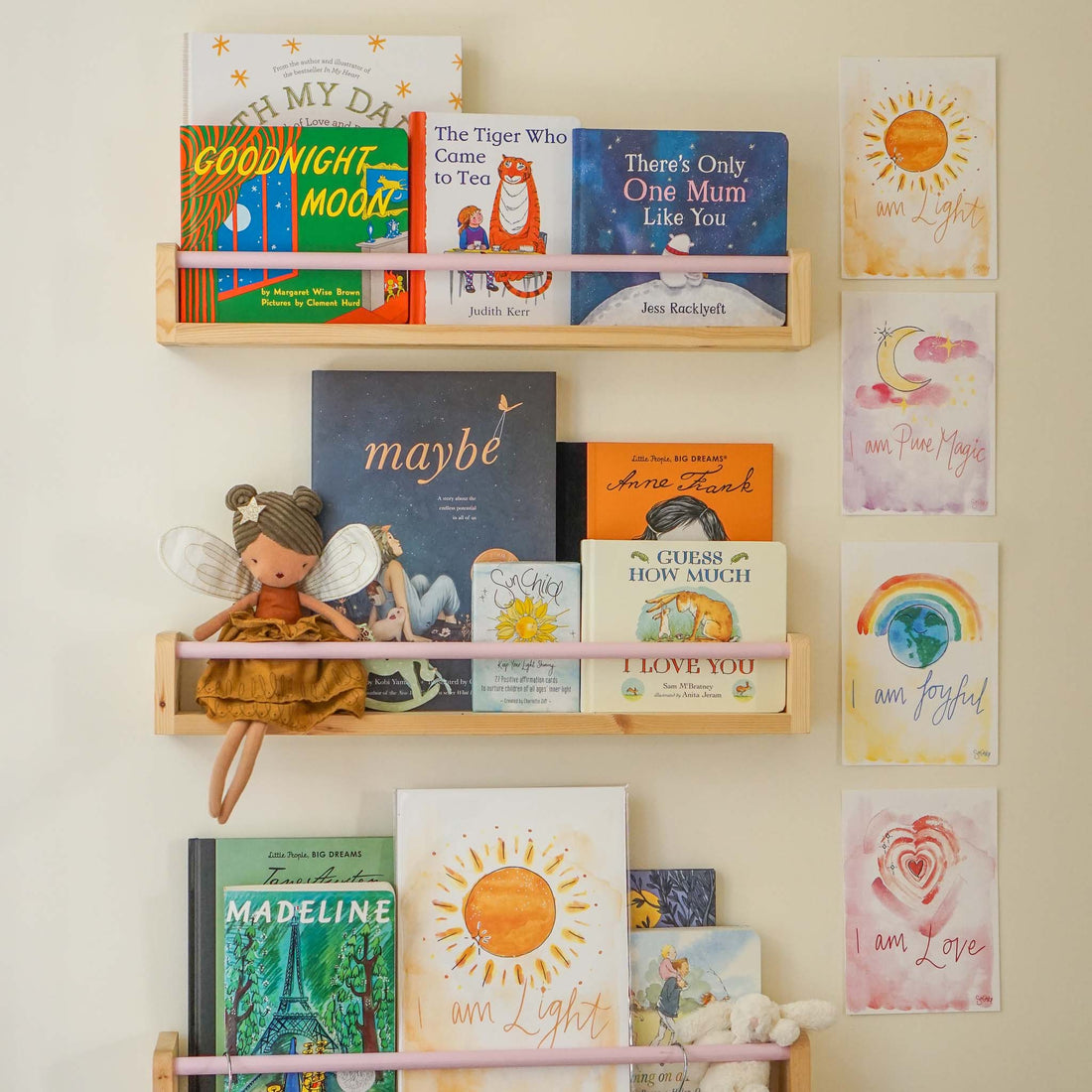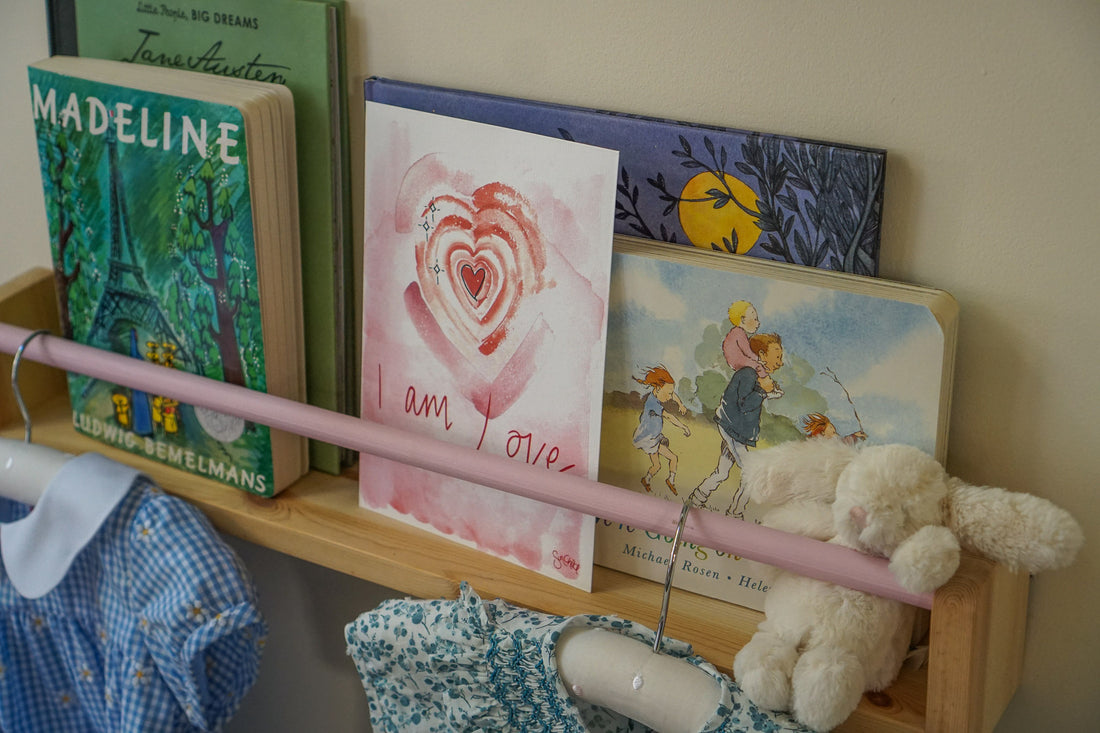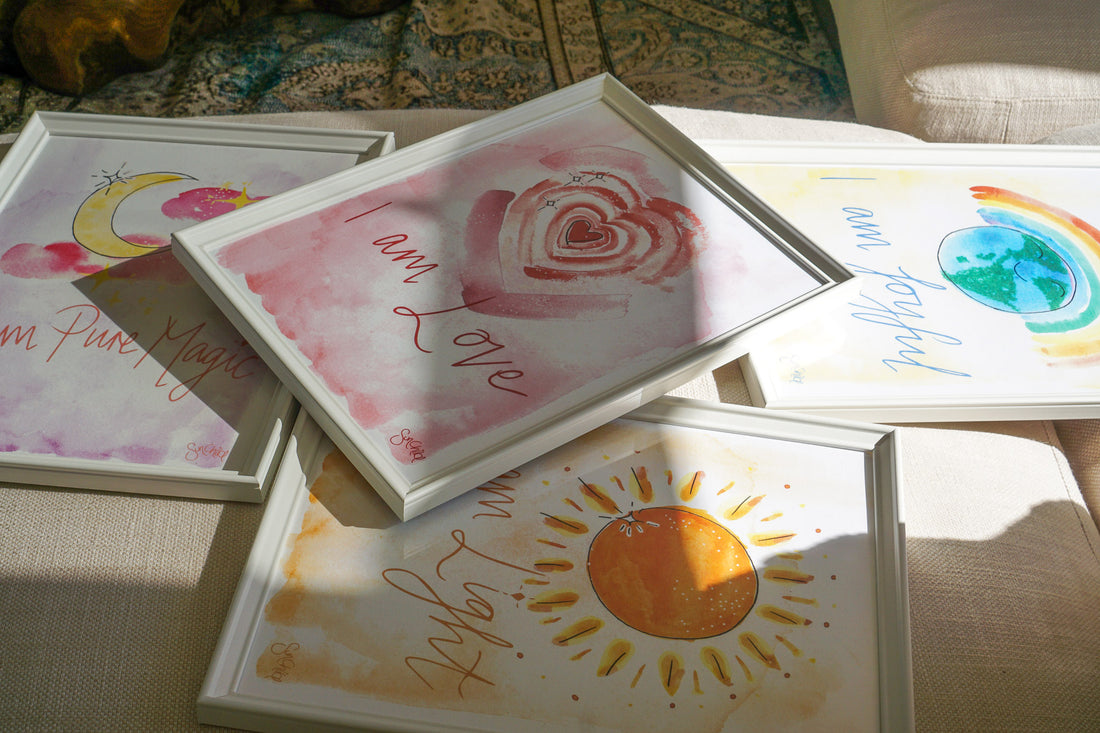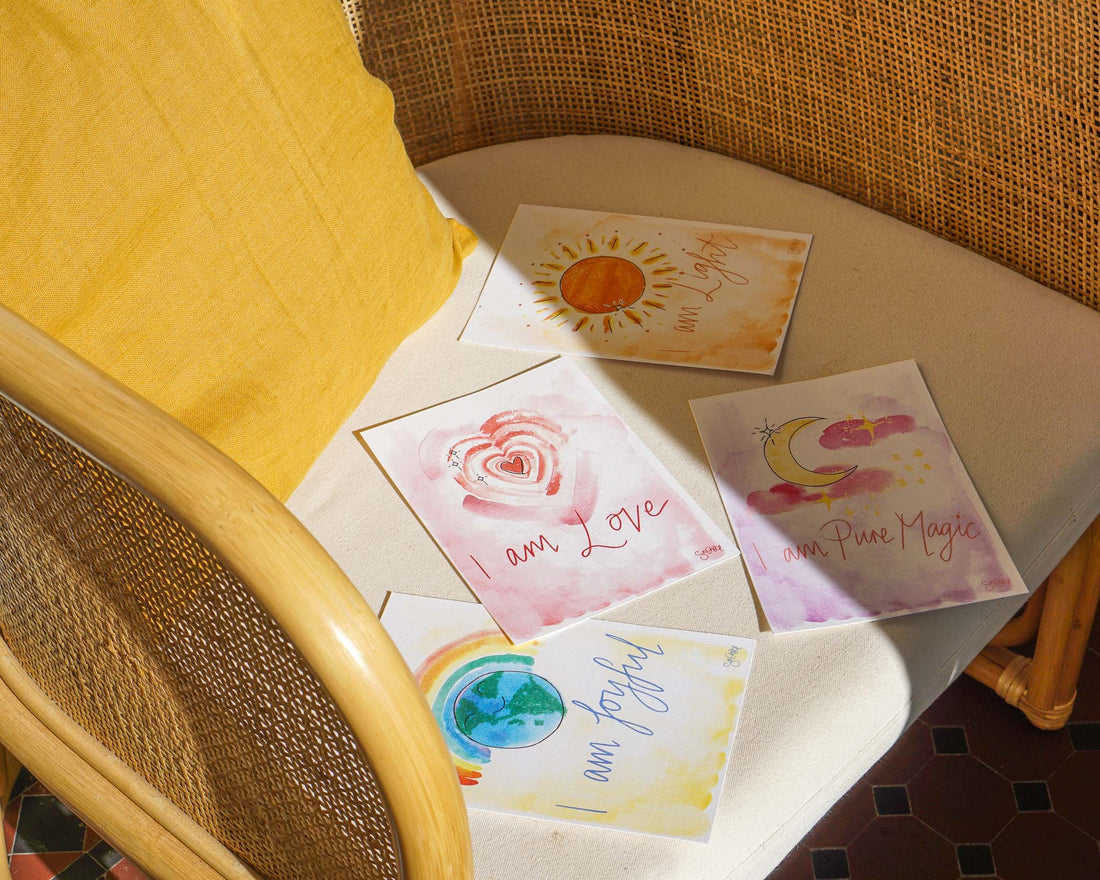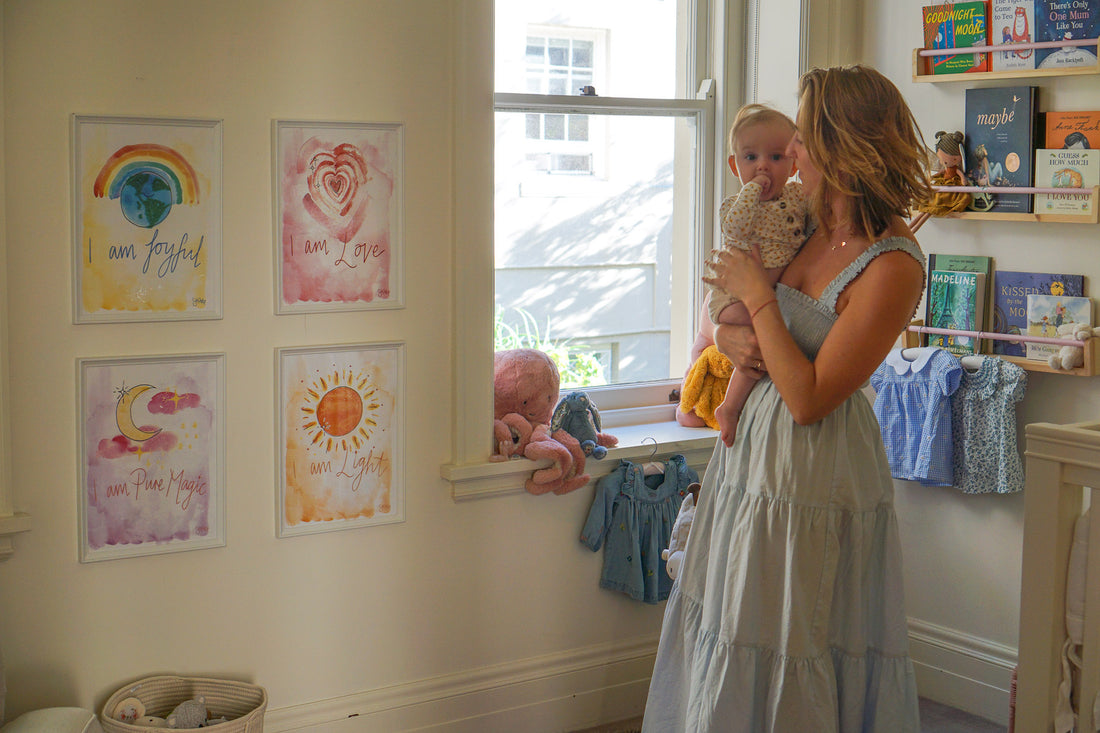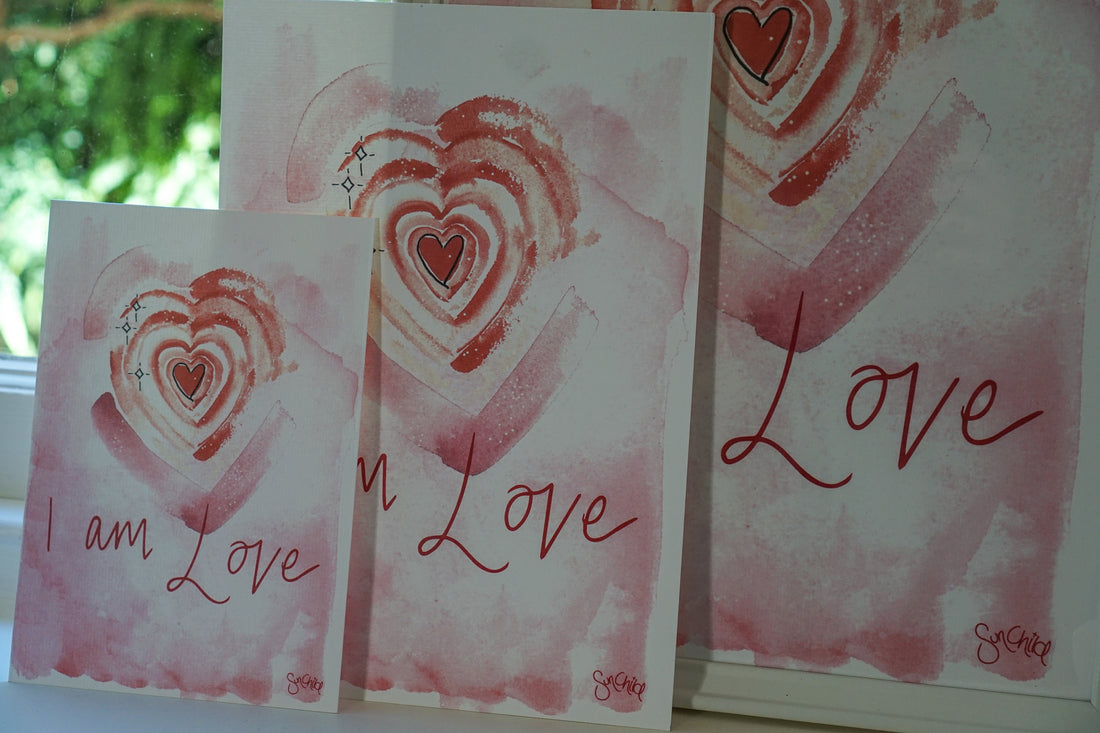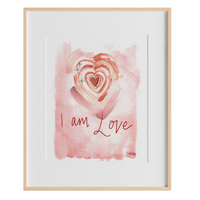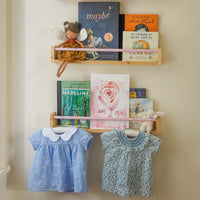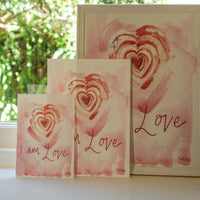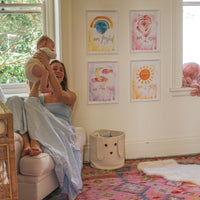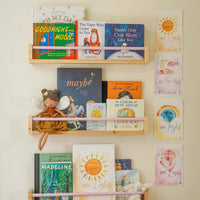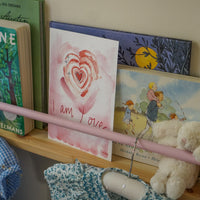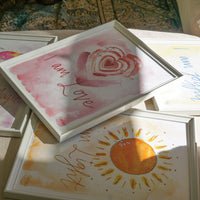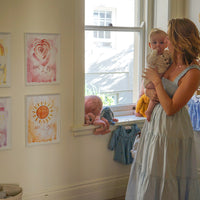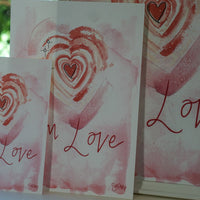 SunChild's I am Love Kids Art Print
5% donated to feel the magic to support kids who have lost parents.
Add a splash of Love to your space with this playful Kids Affirmation wall Art Print to brighten and transform any children's room/ nursery. 
The Hand-painted watercolour illustration appears on each artwork, connecting to the affirmation to help visually plant the 'I am' belief system to empower children everyday when they see the affirmation in their own bedroom. 
This SunChild Artwork is proudly printed with Print35, a Bondi print studio and social enterprise that provides employment for people with disability.
Printed on 310gsm Textured Conqueror paper 
A5- 148mm x 210mm 
A4- 210mm x 297mm 
A3- 297mm x 420mm 
I am Love- Today my warm heart will radiate love so bright it will fill the world with a stream of golden loving light. 

Frames are not included.
Our cards are all made with recycled paper and love. We donate 5% of profit to feel the magic charity to support children to reach their full potential when faced with the loss of a parent.
Our ethos is developed from the belief that all children hold a natural light inside, but we can lose this sense of Self as we grow. SunChild was created to remind children that they are loved, fulfilled, and whole just the way they are, helping them grow confidently with resilience, a positive belief system and a connection to natures support.