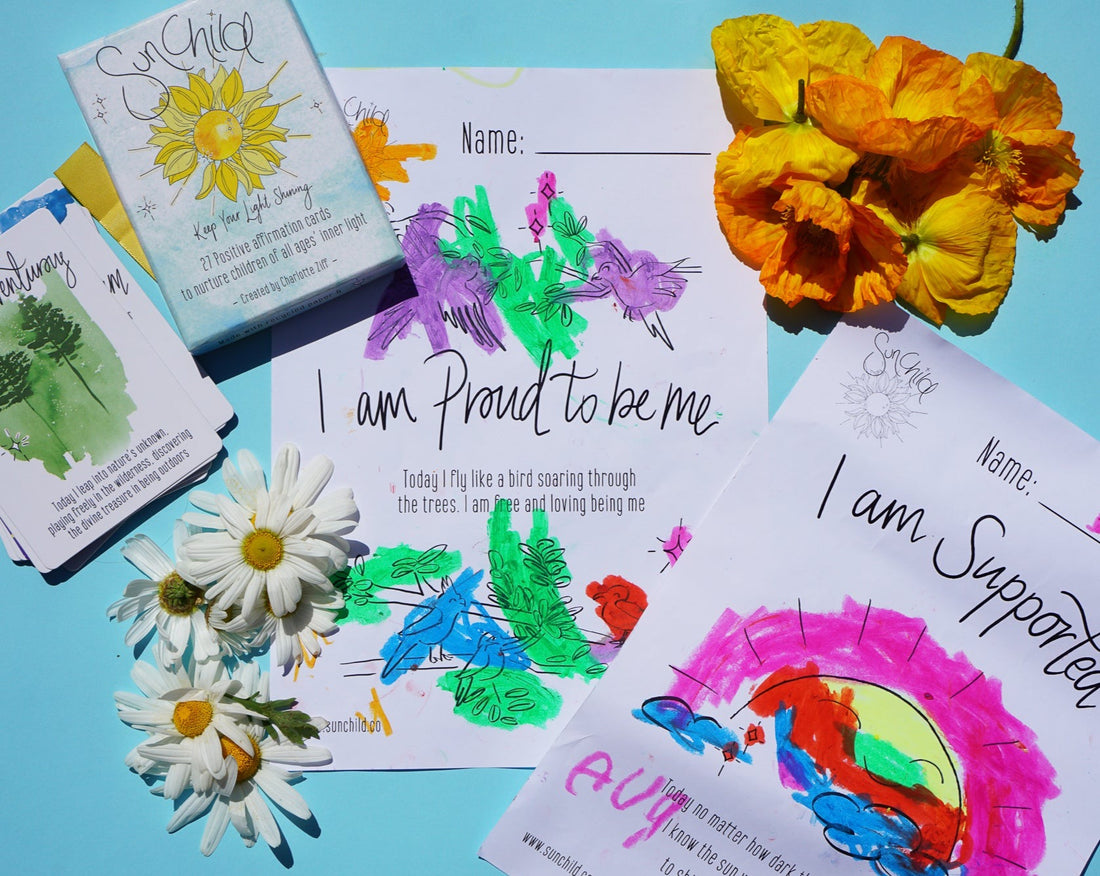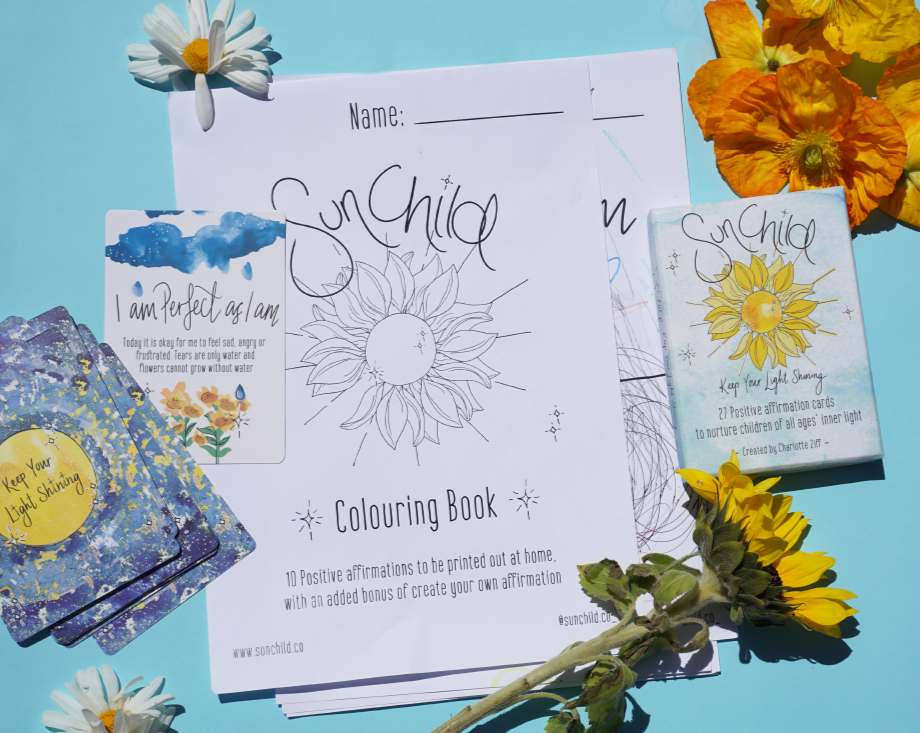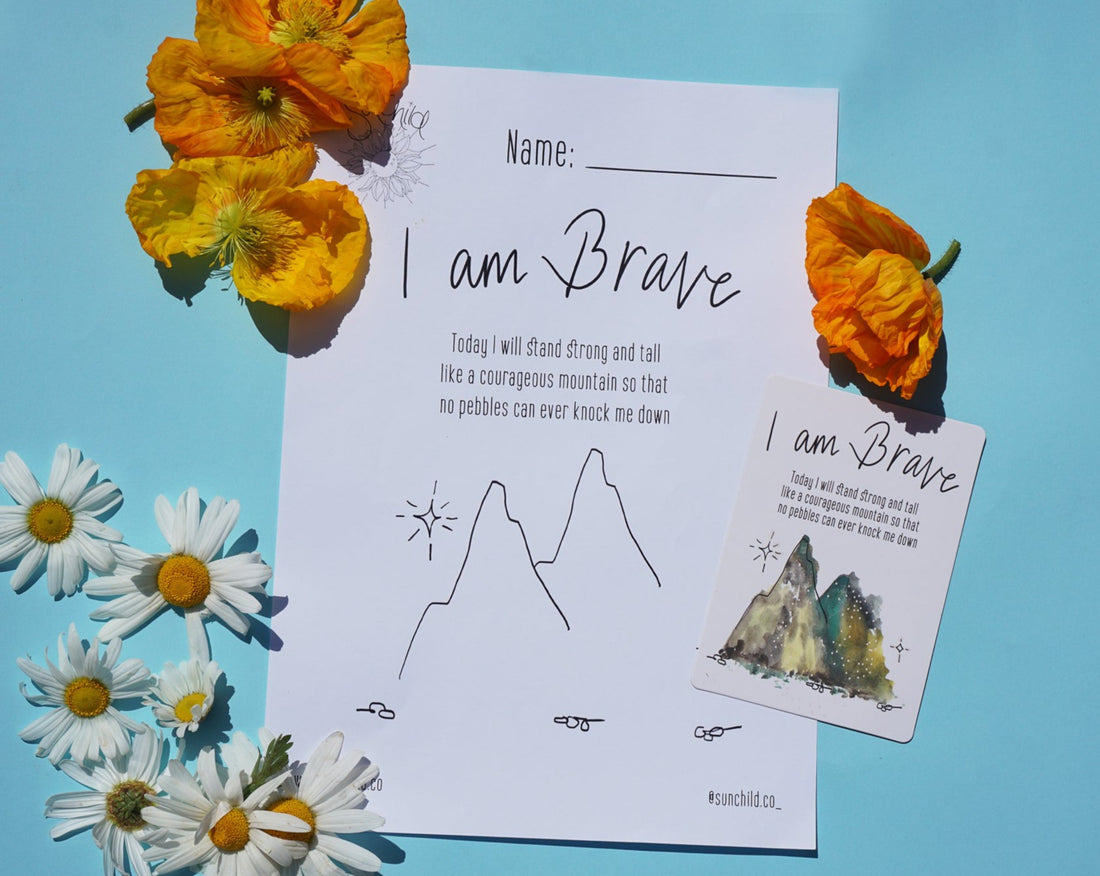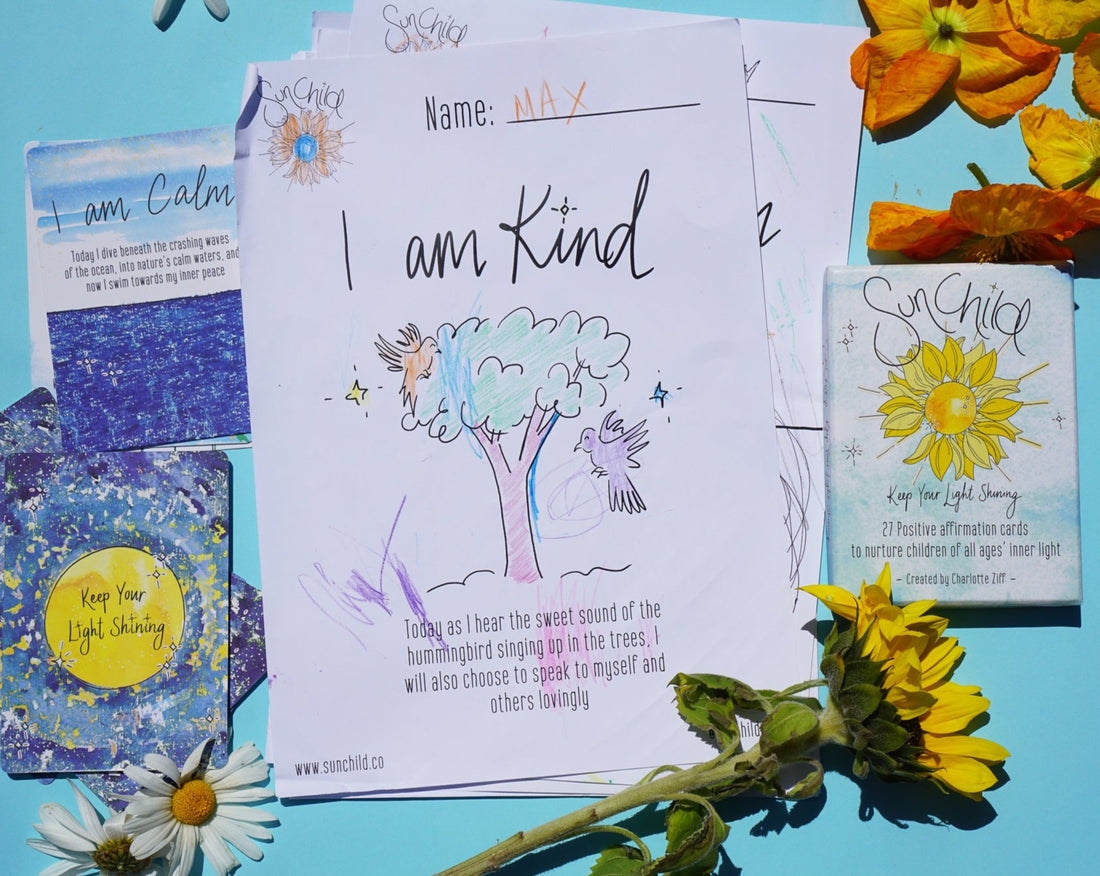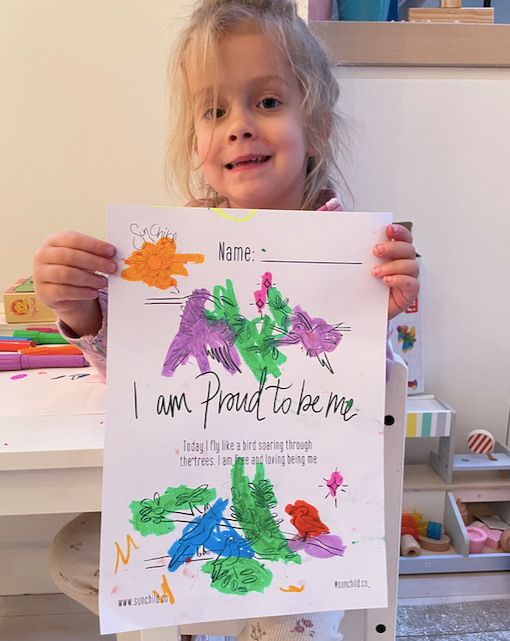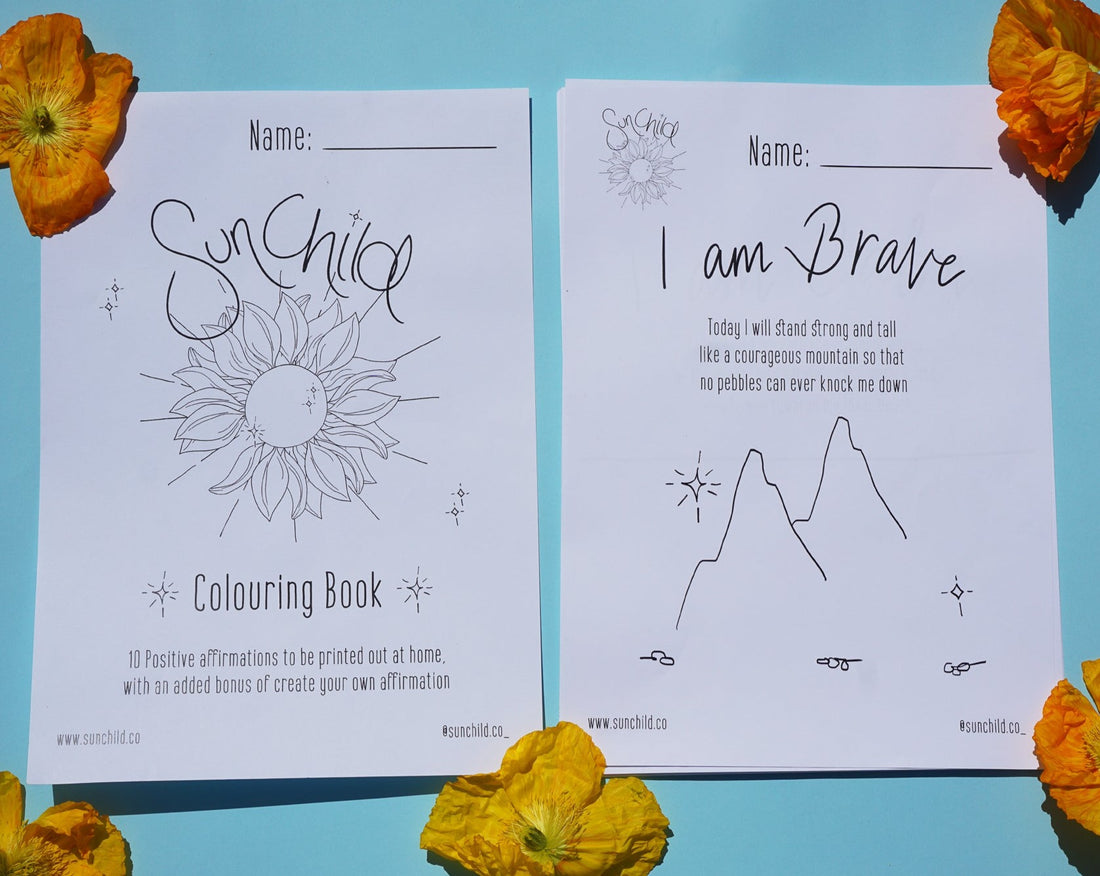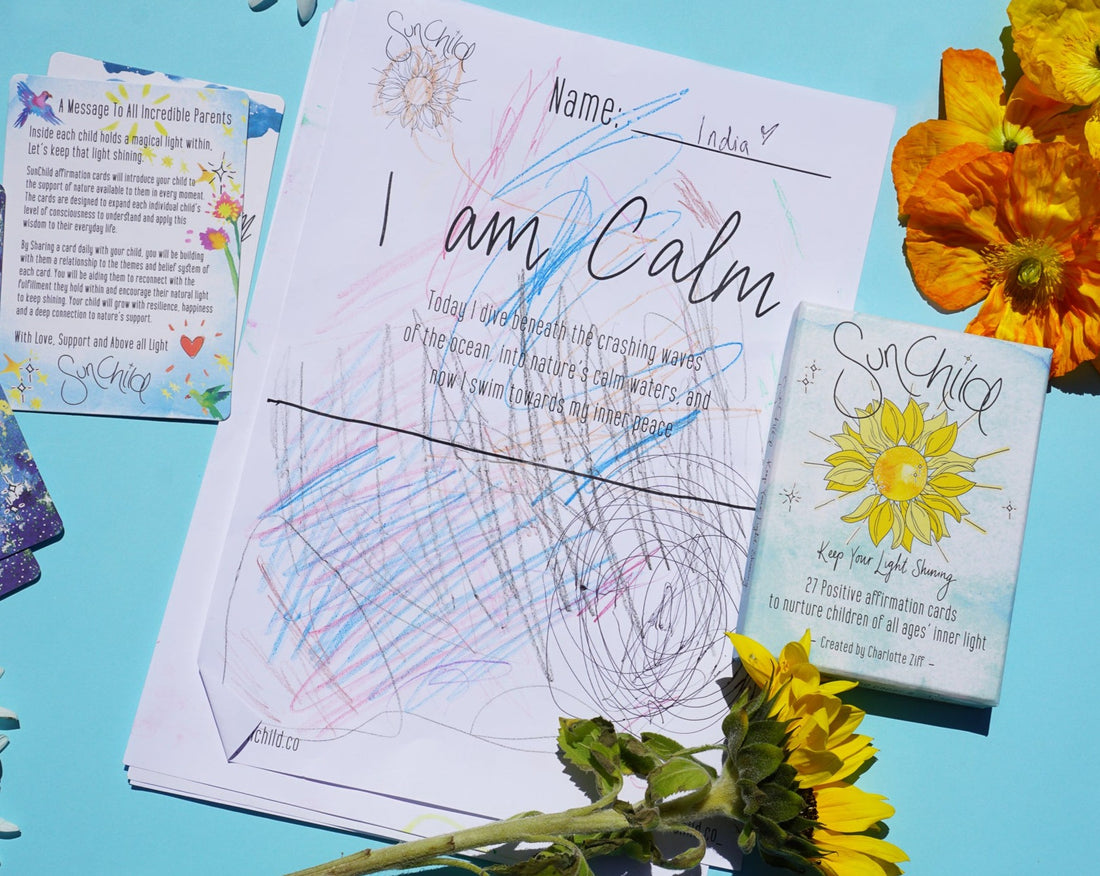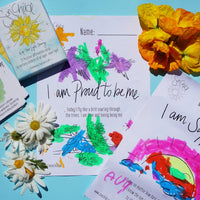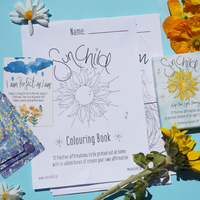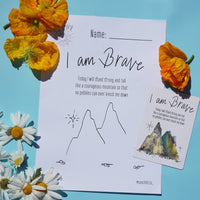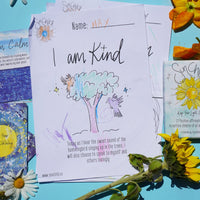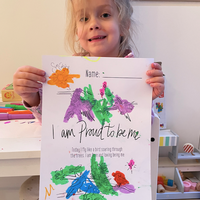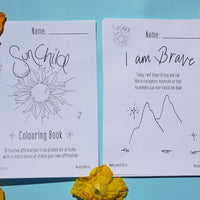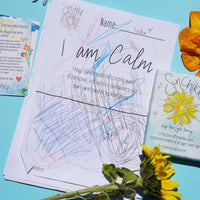 SunChild's Colouring Book
5% donated to feel the magic to support kids who have lost parents.
10  Positive Affirmations that you can download and print + a bonus create your own affirmation.
Our digital download colouring book is a great way to keep the little ones consciously entertained and, most importantly, shining. By using our colouring book, your child will feel more connected to the words of our SunChild affirmations as they make them their own. With every colour-in,, they will develop a stronger sense of self and a deeper connection to the support they always hold inside. 
We've also added a bonus sheet. A create your own affirmation so the booklet will be even more personal. Once purchased, you can download the colouring book as many times as you like providing endless fun and activities in your home.

Our cards are all made with recycled paper and love. We donate 5% of profit to feel the magic charity to support children to reach their full potential when faced with the loss of a parent.
Our ethos is developed from the belief that all children hold a natural light inside, but we can lose this sense of Self as we grow. SunChild was created to remind children that they are loved, fulfilled, and whole just the way they are, helping them grow confidently with resilience, a positive belief system and a connection to natures support.