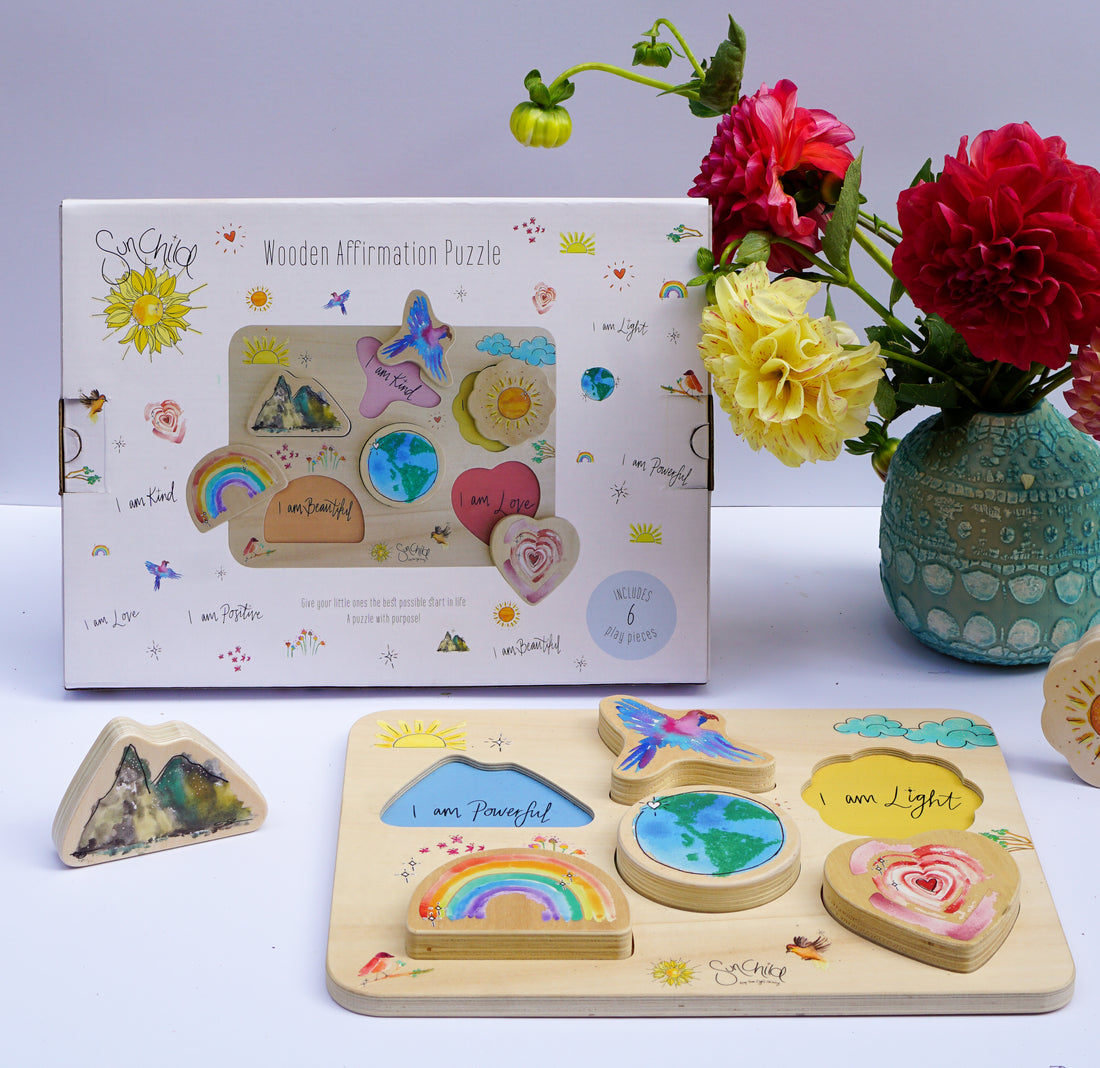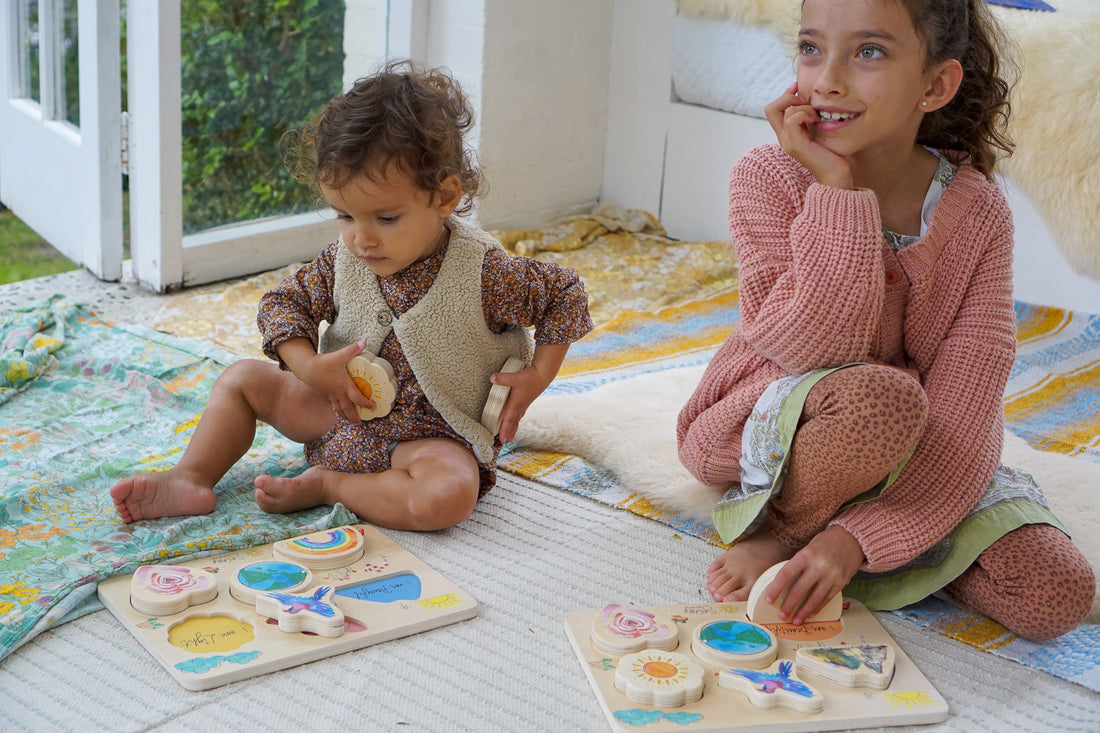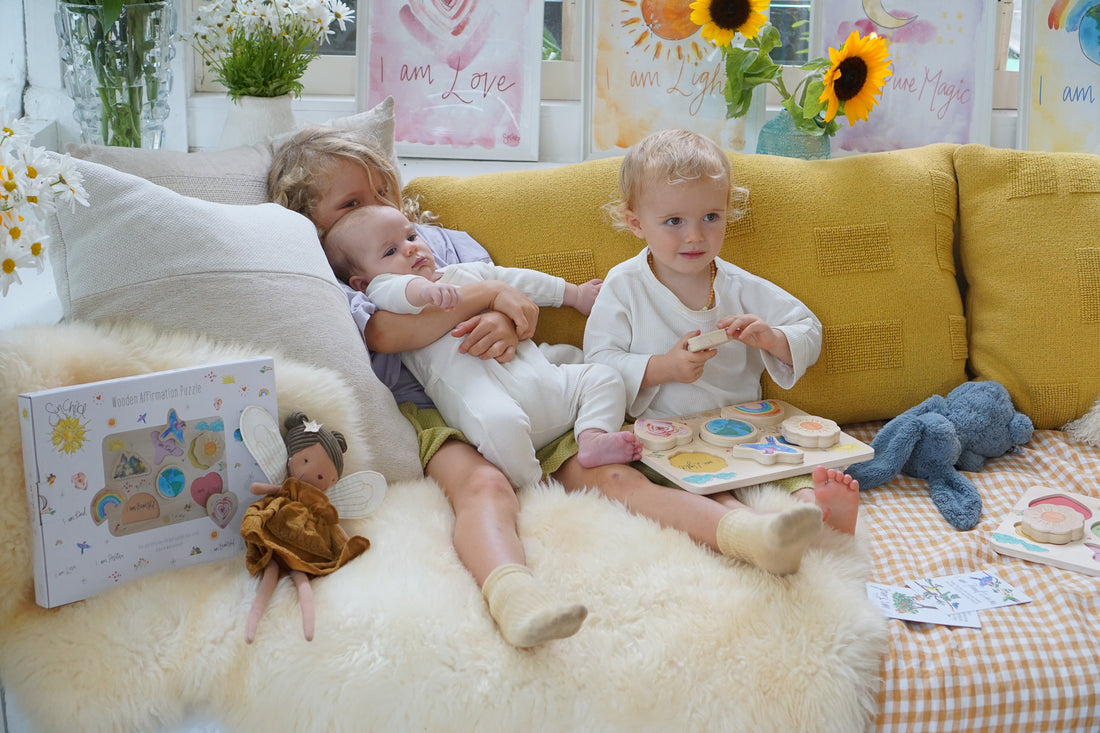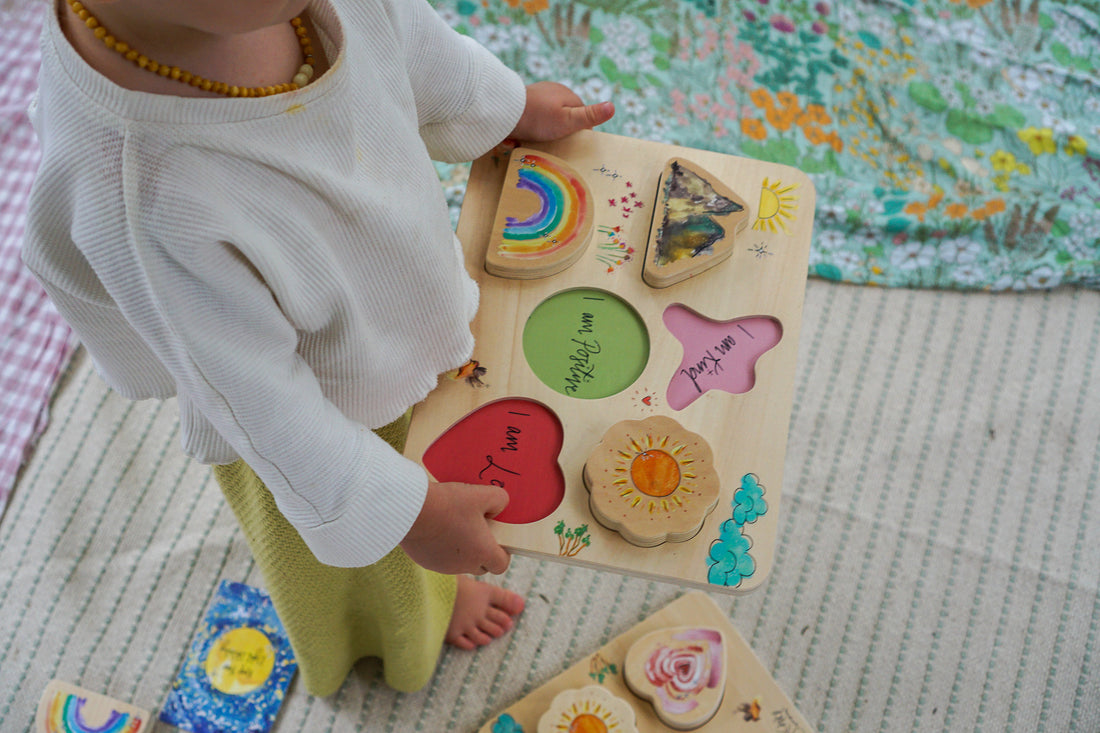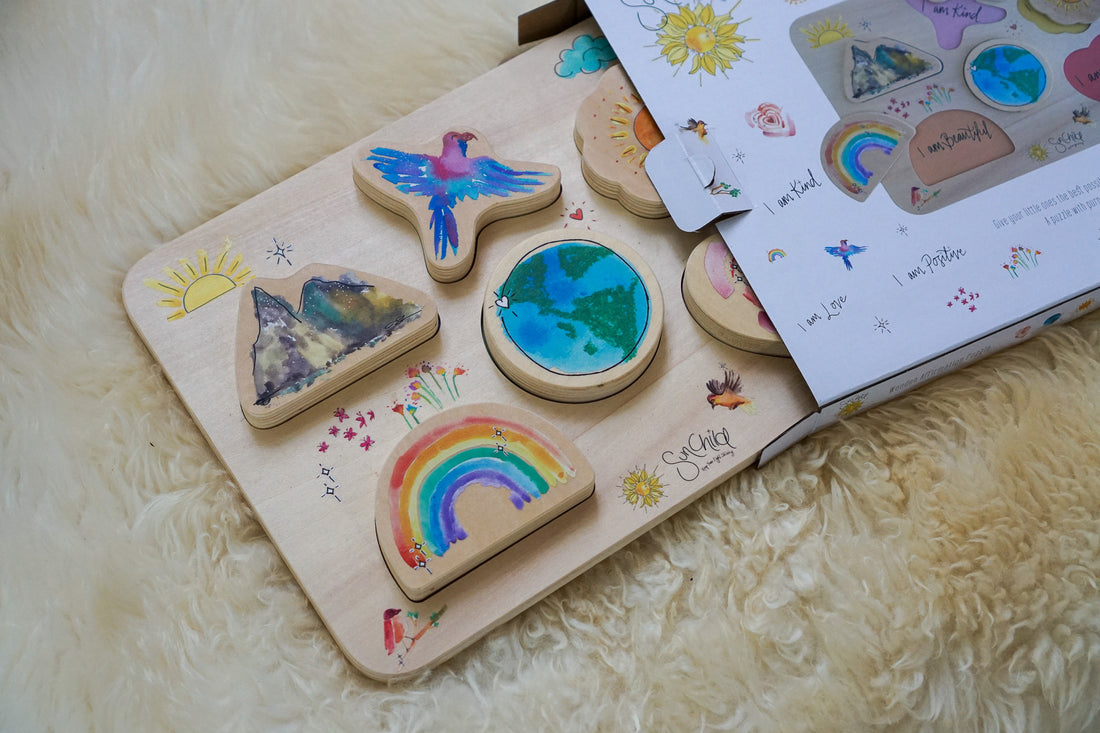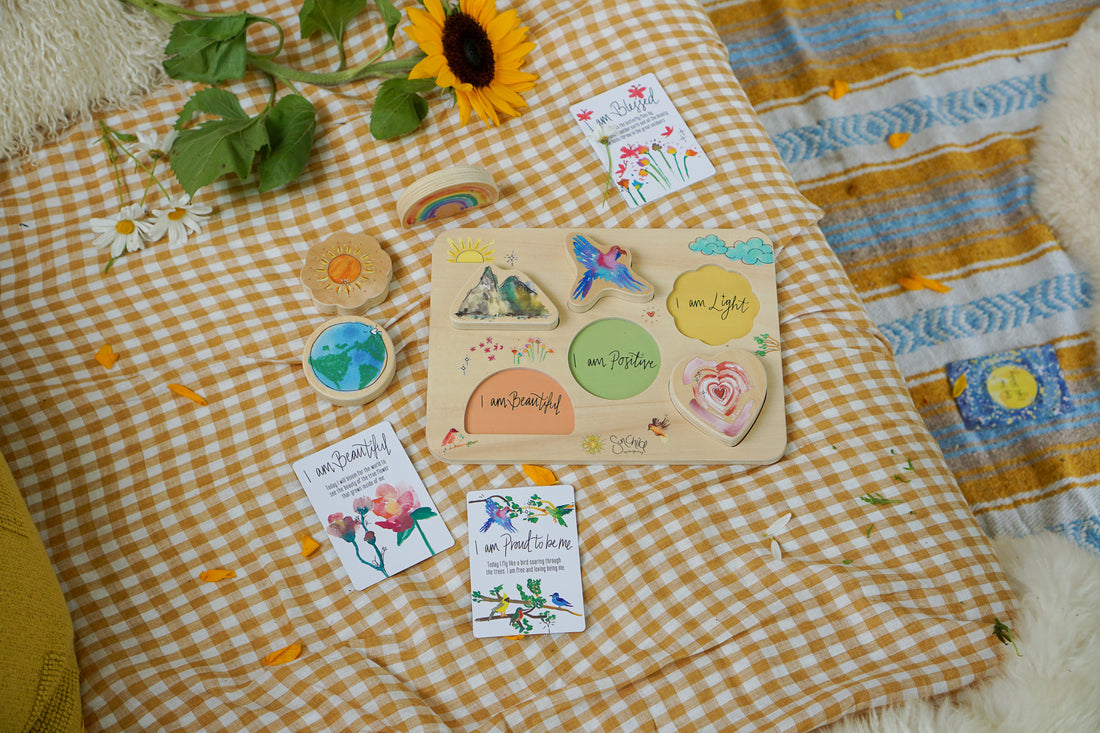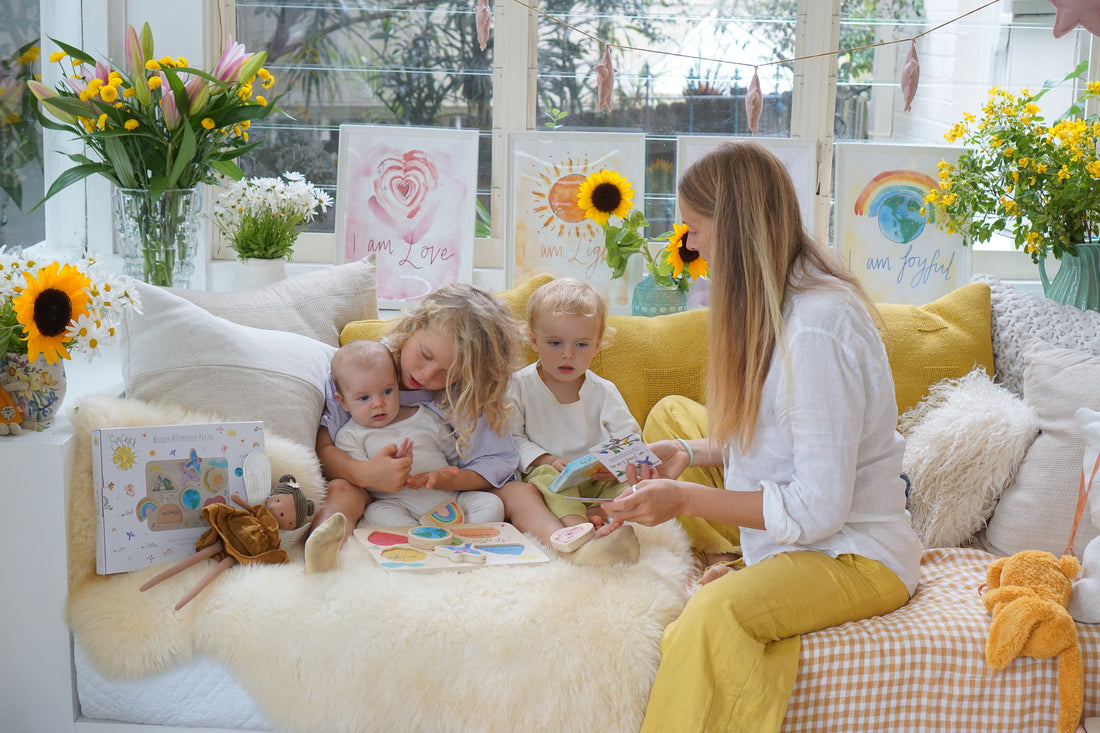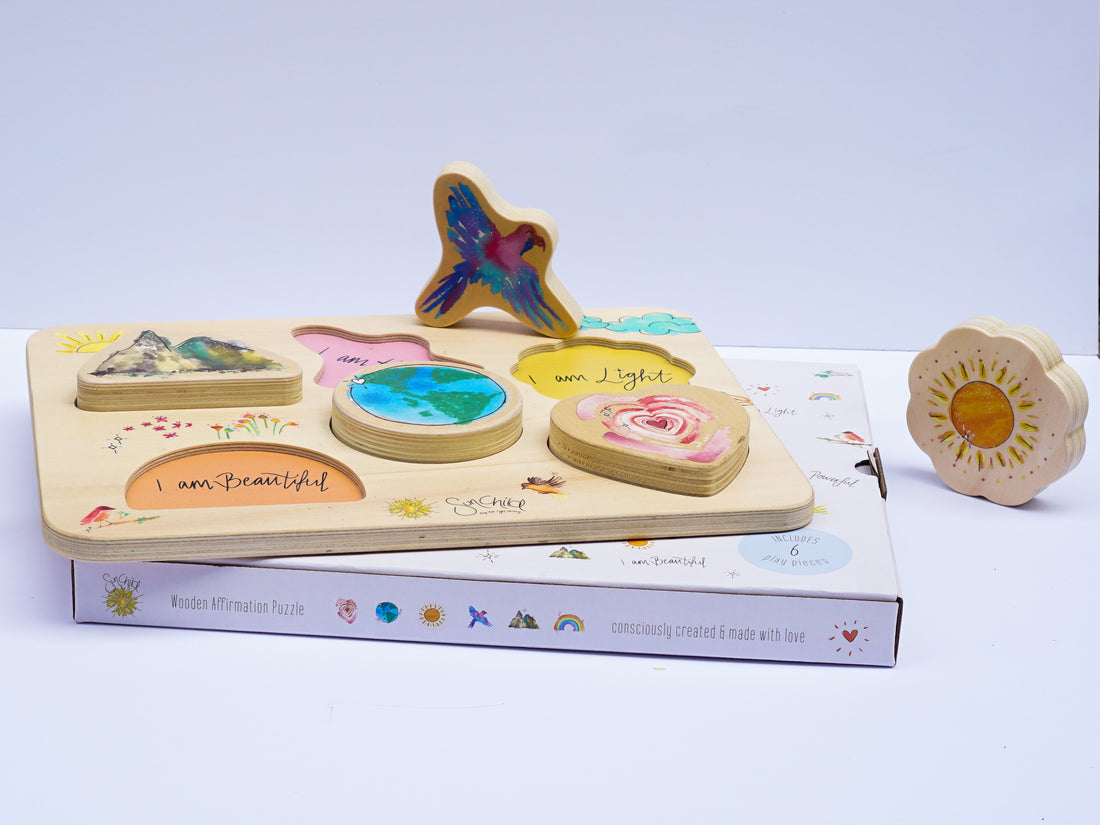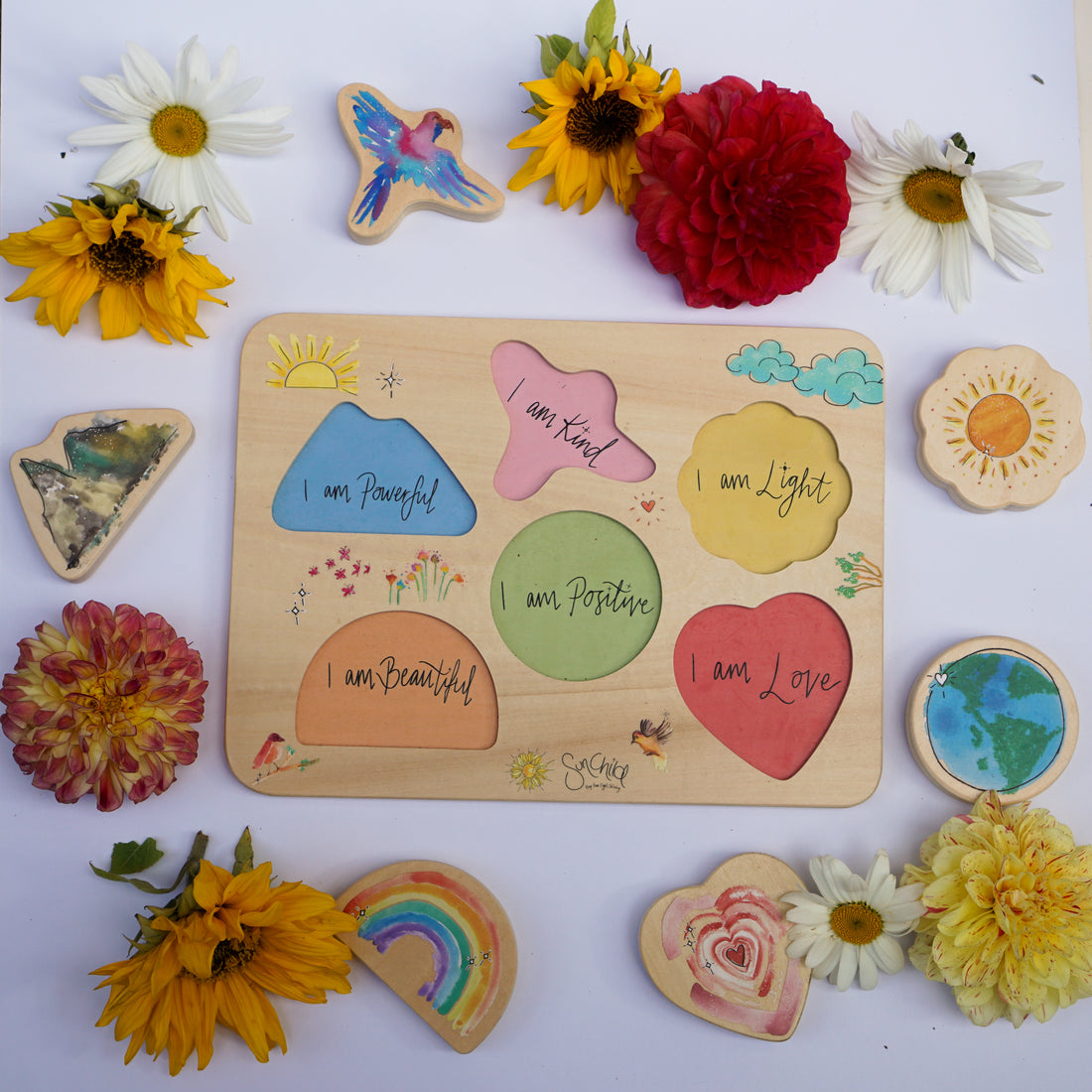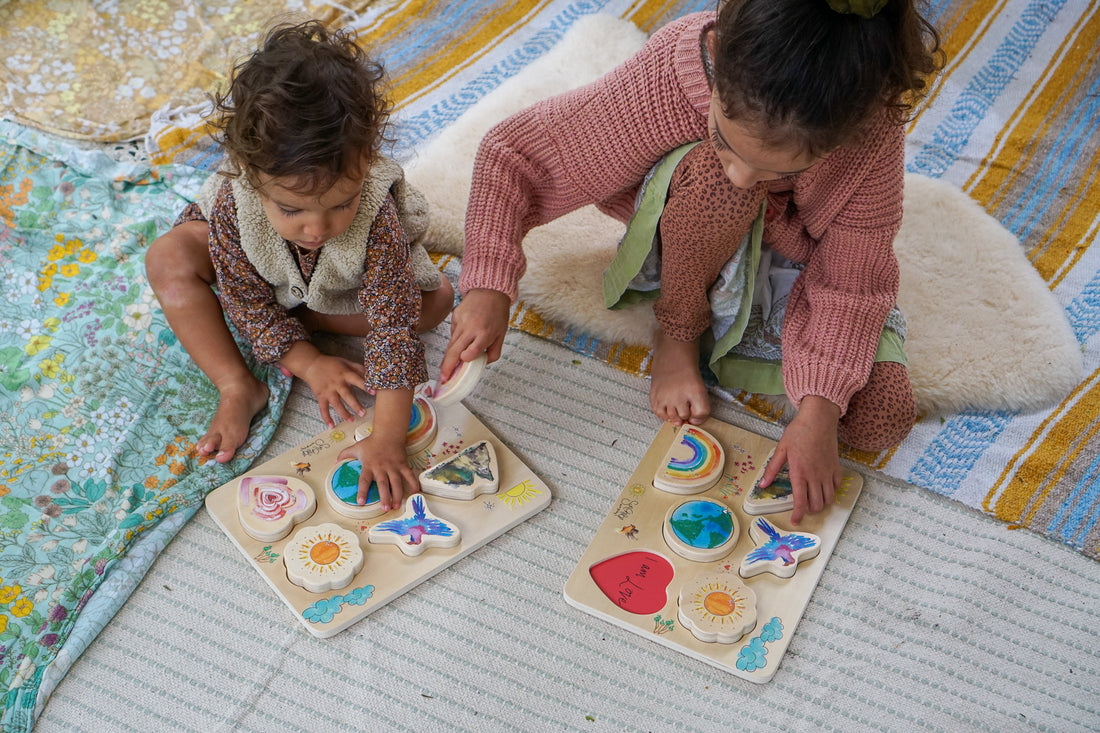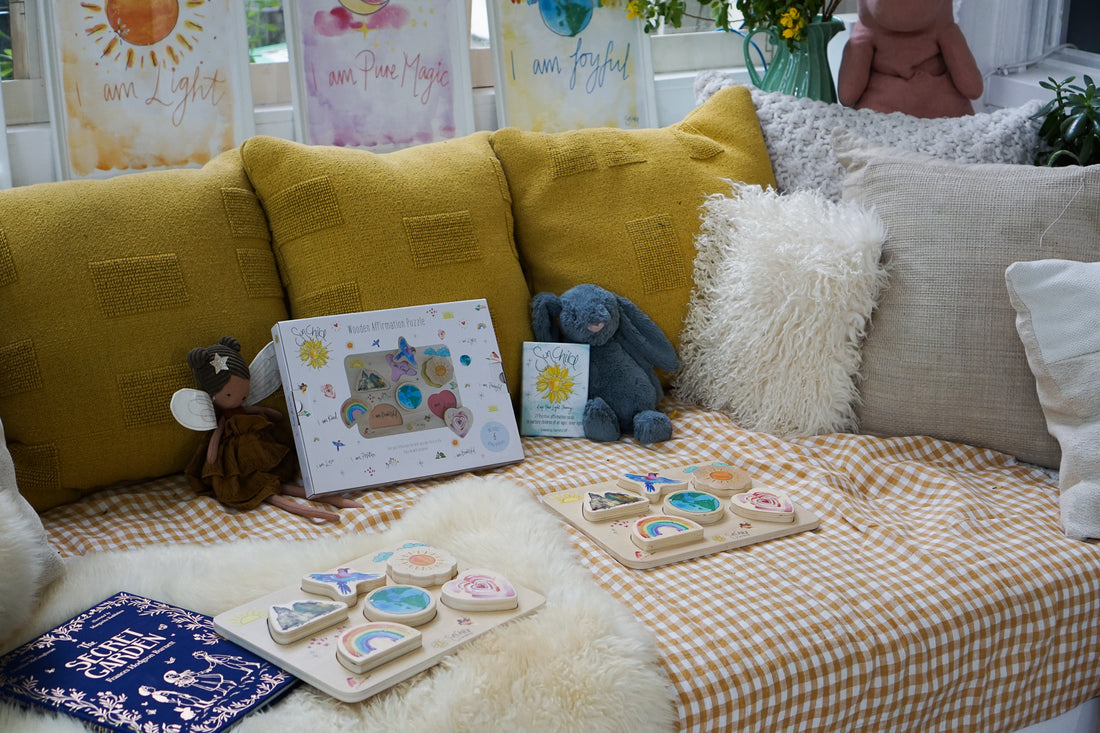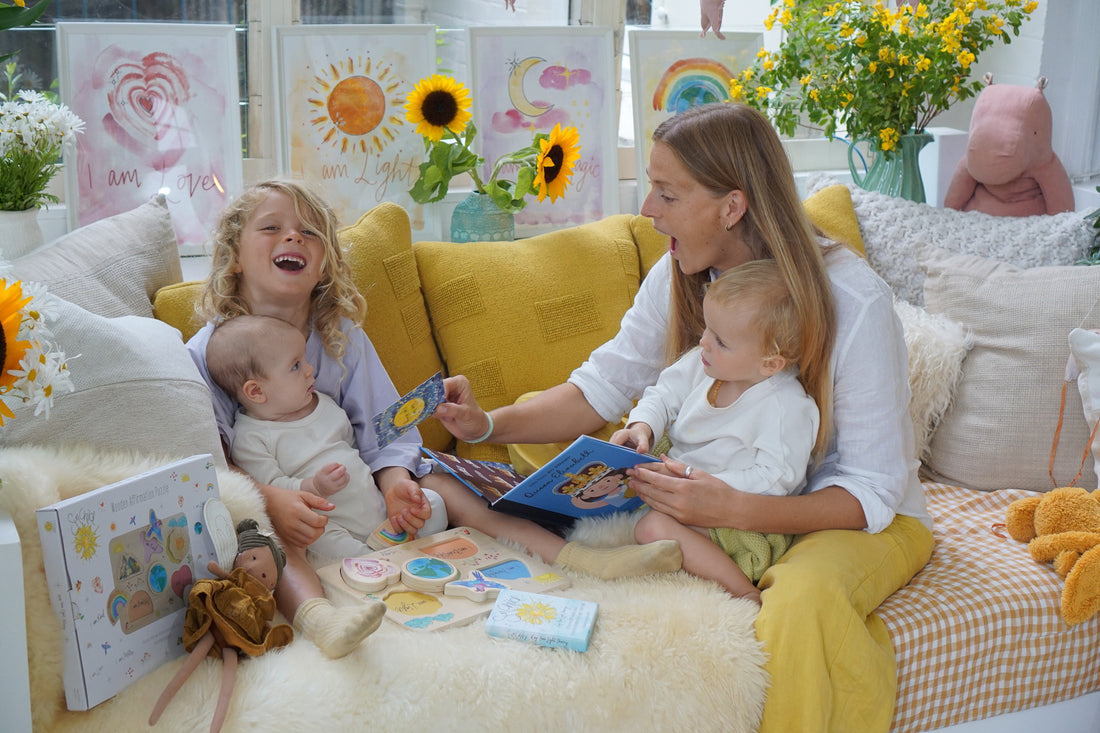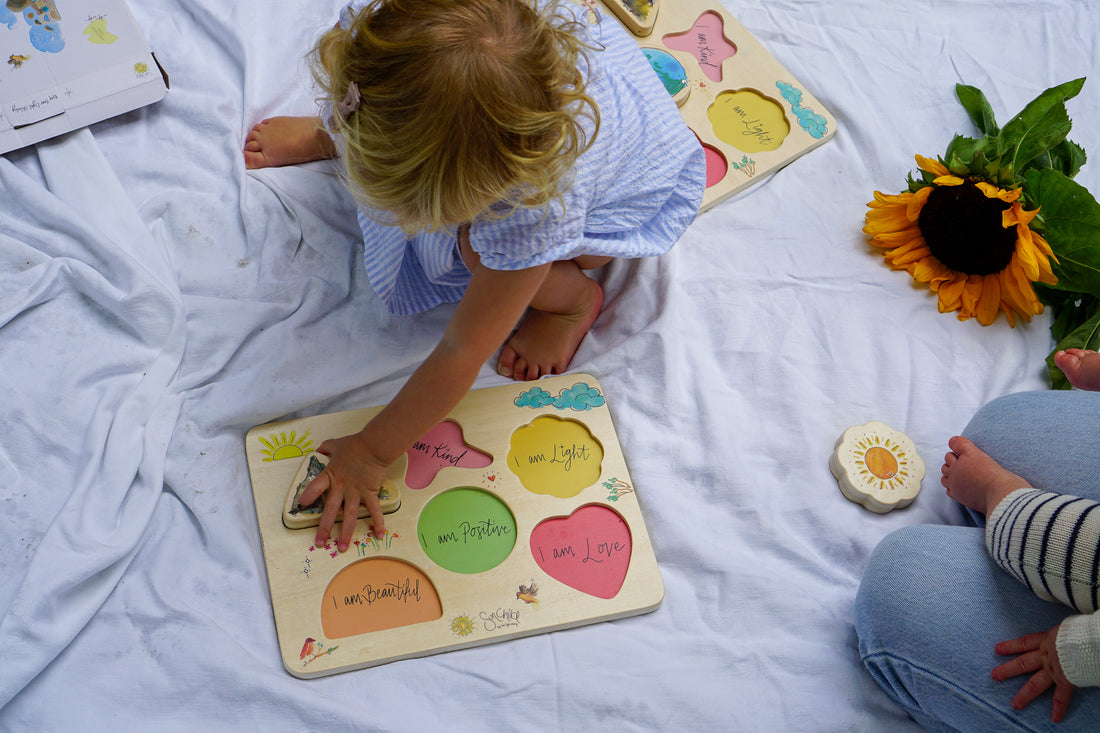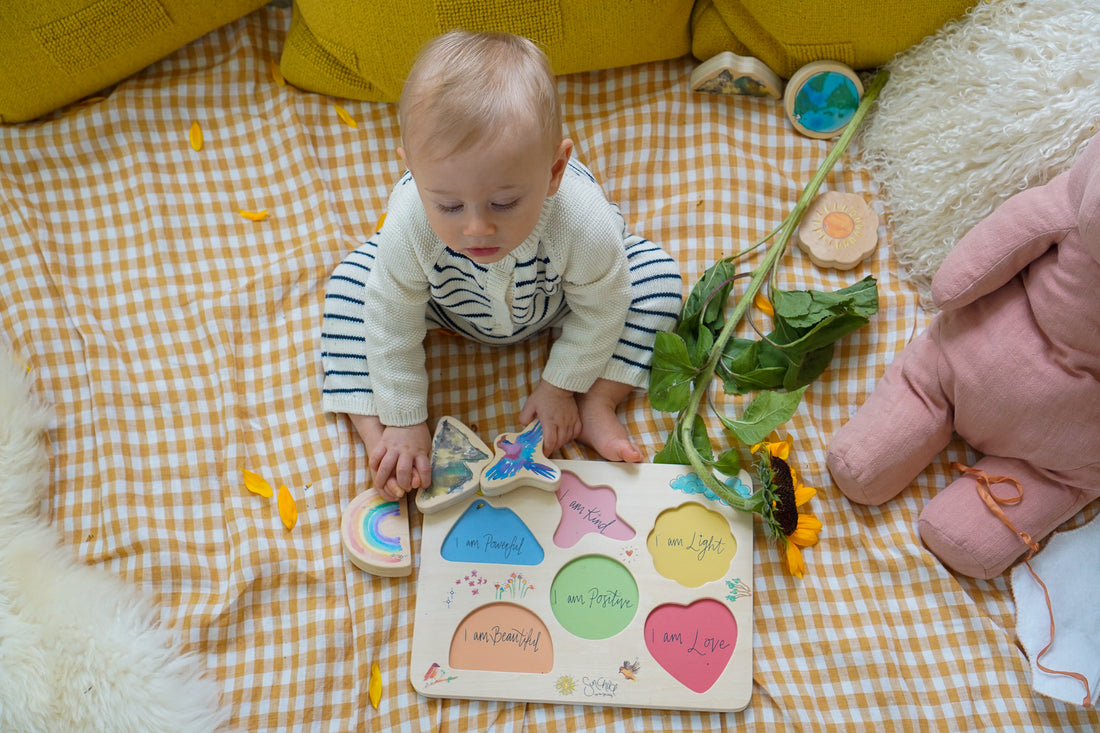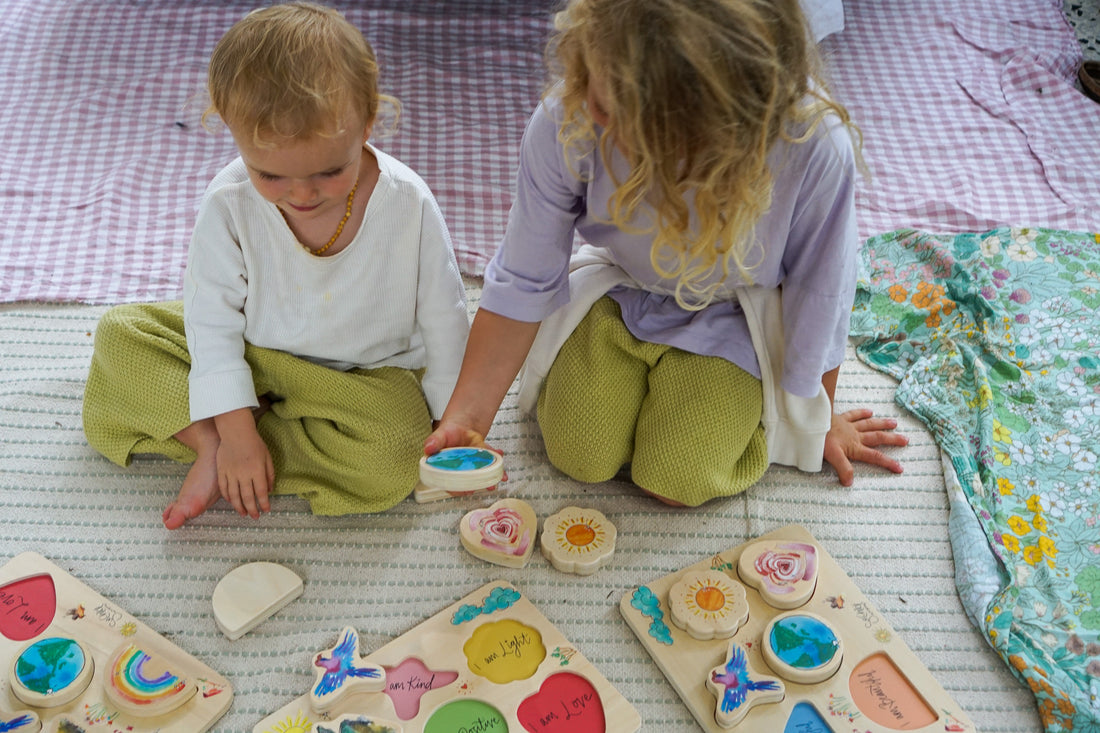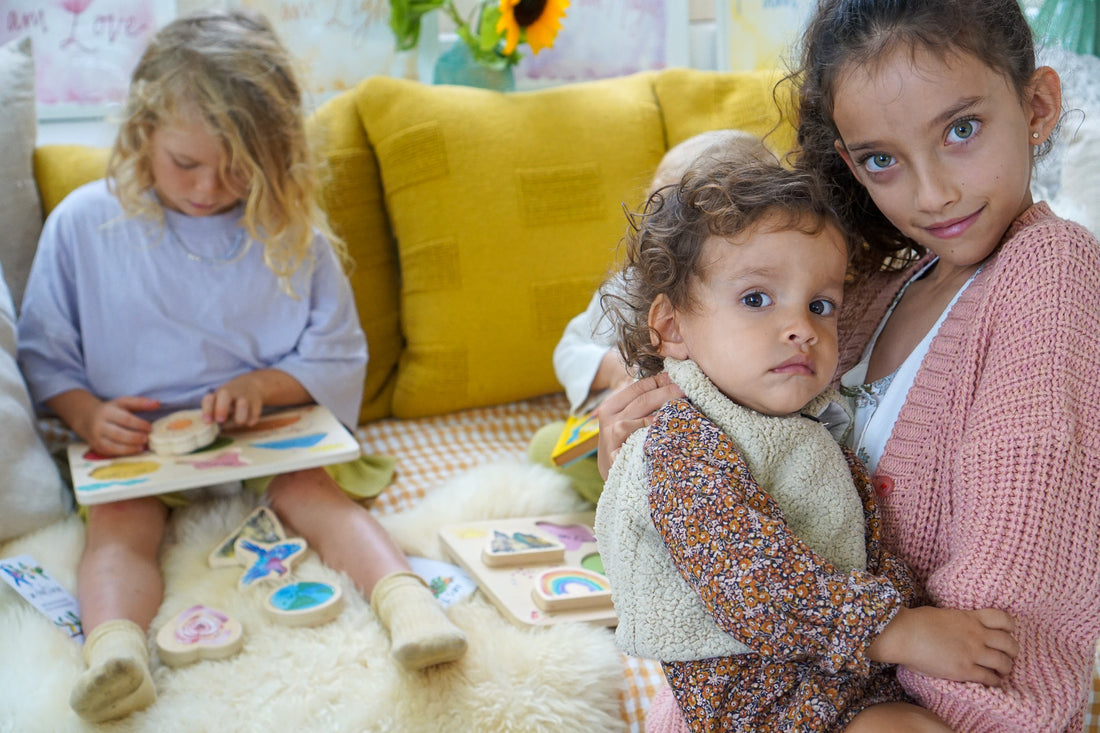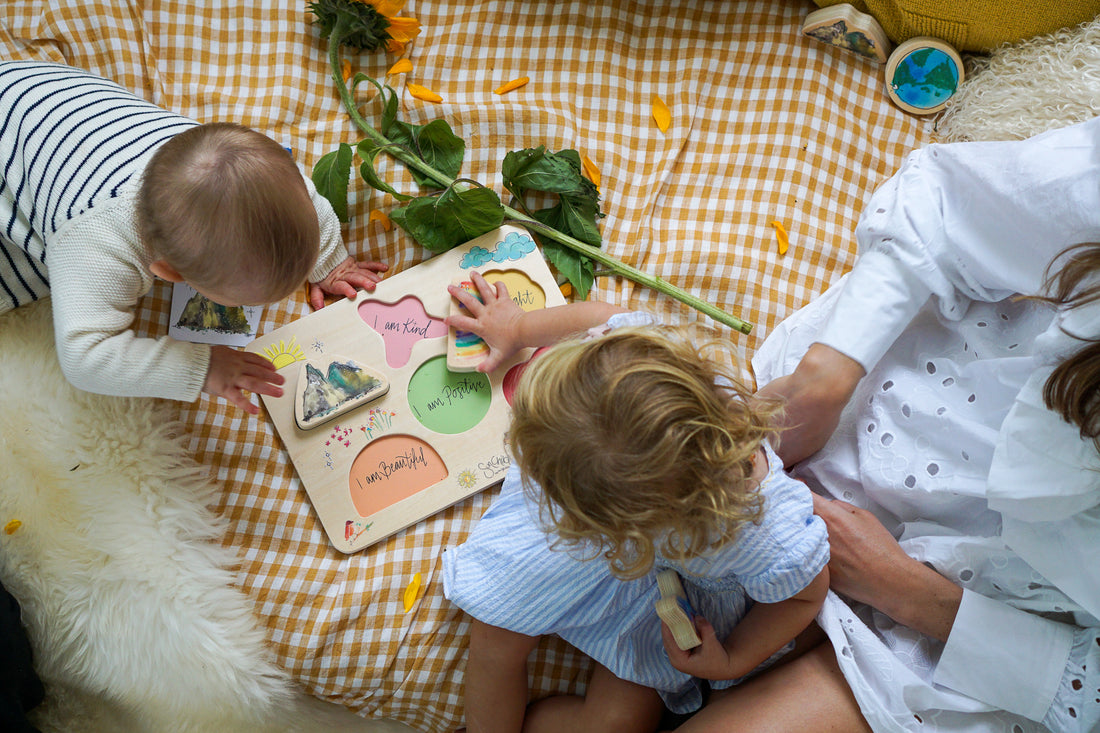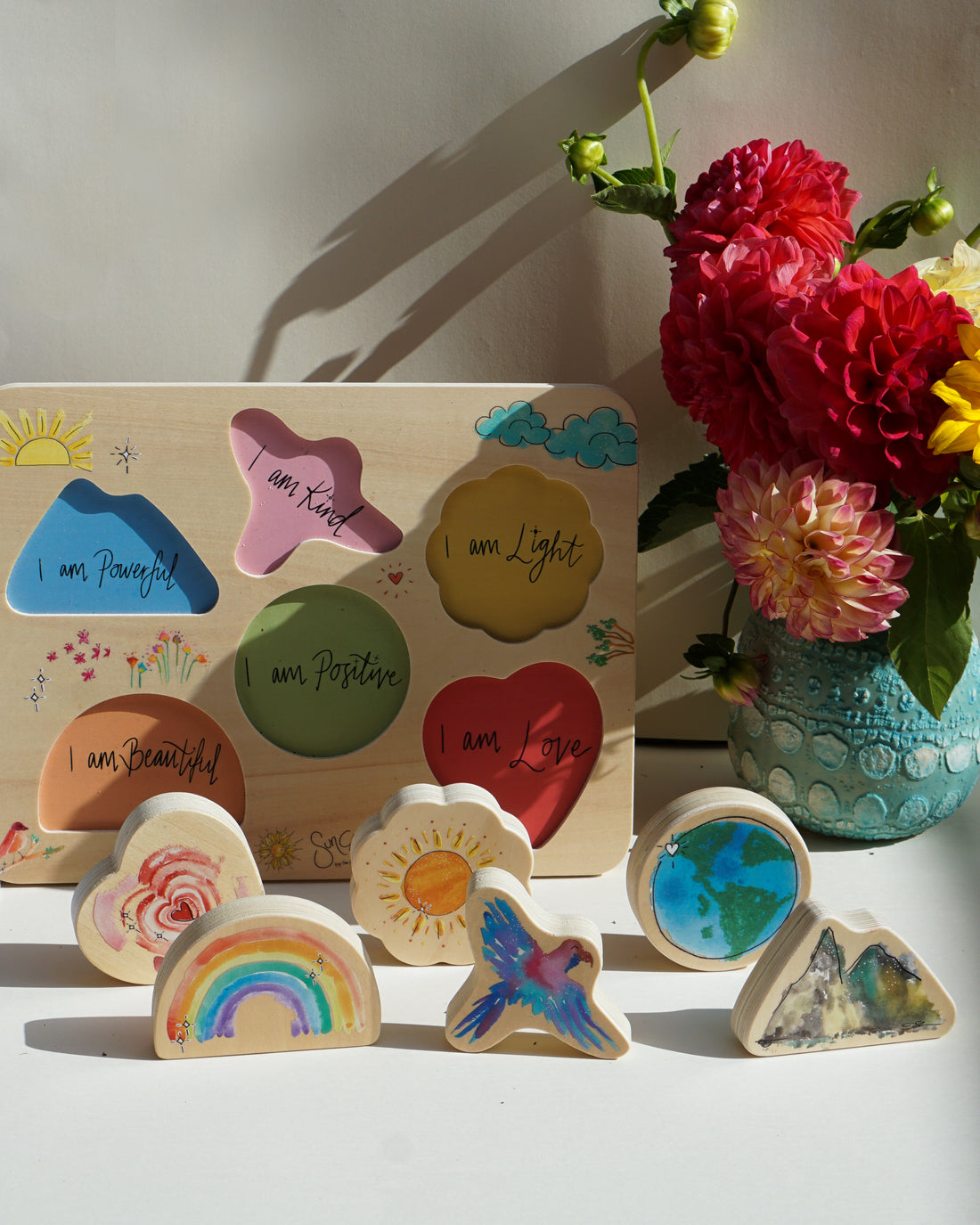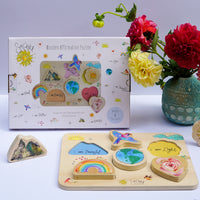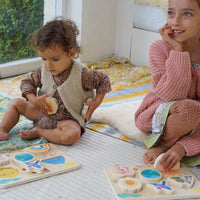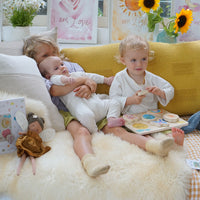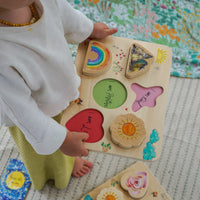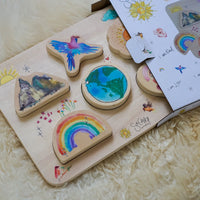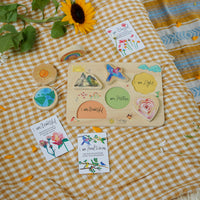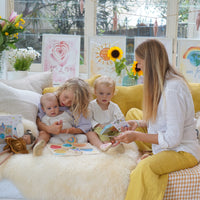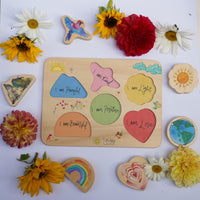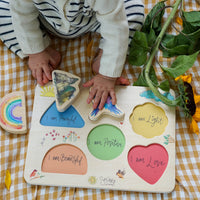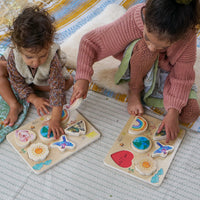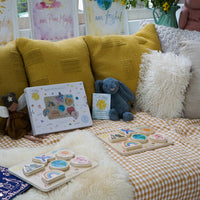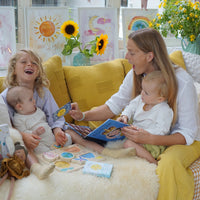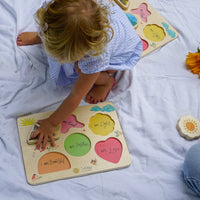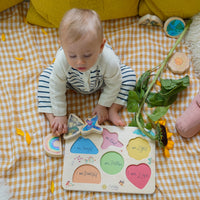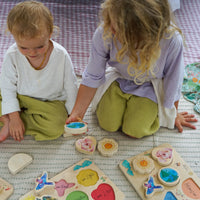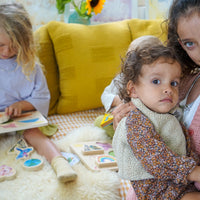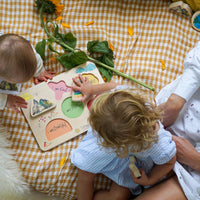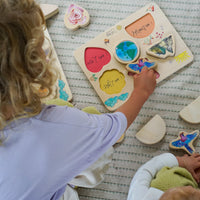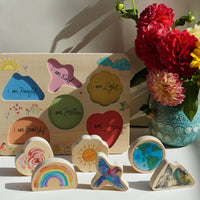 Sunchild's Wooden Affirmation Puzzle
5% donated to feel the magic to support kids who have lost parents.
Sunchild's Wooden Affirmation Puzzle - the perfect way to introduce your little ones to puzzle play and positive mindset. Designed with beautiful hand-painted nature themed illustrations and bright colors on wood, will engage your child to connect with nature and wonder for the world.
With its colorful set of pieces, this puzzle has a purpose - to introduce your child to positive affirmations such as 'I am kind', 'I am positive', 'I am beautiful', 'I am love', 'I am light', and 'I am powerful'. By planting the seeds of self-love and empowerment, this wooden puzzle helps your child grow with a strong self-esteem and confidence, giving them the best possible start in life.
Its chunky pieces are perfect for little hands, making it easy for your child to develop their problem-solving skills, hand-eye coordination, and fine motor skills, all while planting positive affirmations. This puzzle is more than just a toy - it's a tool for building self-belief and positivity that will grow with your child.
Wooden Puzzle Benefits:
Perfect as a first puzzle

An excellent tool for learning through play

Introduction to positive mindset & affirmations

Helps fine motor skills, imagination & problem solving

100% non-toxic & eco-friendly

Wooden pieces can be used as toys for free play
Consciously created & made with love
Designed and illustrated in Australia.
Our cards are all made with recycled paper and love. We donate 5% of profit to feel the magic charity to support children to reach their full potential when faced with the loss of a parent.
Our ethos is developed from the belief that all children hold a natural light inside, but we can lose this sense of Self as we grow. SunChild was created to remind children that they are loved, fulfilled, and whole just the way they are, helping them grow confidently with resilience, a positive belief system and a connection to natures support.